مدرب تطبيقات الهواتف الخلوية- أندرويد – وكالة الغوث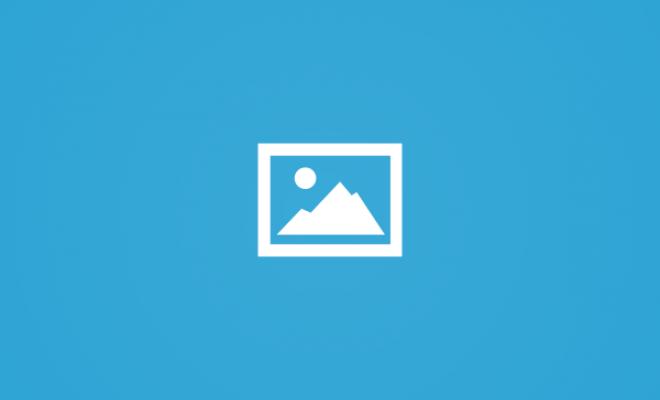 Do you have the dedication, skills, knowledge and experience to help us improve the life of Palestine refugees? The United Nations Relief and Works Agency offers challenging opportunities for professionals interested working in a results-driven and diverse environment. If you are then we would like to hear from you. UNRWA is the United Nations agency responsible for the protection, care and human development of a population of some 4.6 million Palestine refugees living in the Gaza Strip, the West Bank, Jordan, Lebanon, and the Syrian Arab Republic. The Agency is committed to assisting Palestine refugees in maintaining a decent standard of living, acquiring appropriate knowledge and skills, enjoying the fullest possible extent of human rights, and leading a long and healthy life.
UNRWA is by far the largest UN operation in the Middle East with over 29,000 staff. Most of the staff members are refugees themselves, working directly to benefit their communities – as teachers, doctors, nurses or social workers.
Mobile Applications Trainer (Android)
Location: Gaza Field Type of Appointment: Part Time
Deadline for Application: 18 January 2017
Vacancy Announcement Number: 09-01-2017
Department/Division:Education- Khan Younis Training College
JOB SUMMARY
The "Mobile application" course aims to provide participants with a comprehensive understanding and required competencies build responsive and robust mobile applications using the most in-demand programming languages for android applications including Java. Gain skills in responsive web design, enterprise integration and learn to implement mobile data security best practices. The training will be implemented by KhanYounis Training College and funded by GIZ.
MAIN RESPONSIBILITIES
In accordance with established Agency policy and procedures, the ideal candidate will:
 Participate effectively in developing training curriculum of specialized competencies of the subject.
 Ensure the proper implementation of the subject syllabus and the evaluation of its effectiveness under the direction of the supervisors concerned.
 Track employment opportunities for the trainees after completion of the training in coordination with the related unions.
 Track/maintain and submit appropriate provider data, statistics and reports, including technical assistance milestones generated on a monthly basis.
 Develop and track Quality Improvement Plans and contact documentation.
 Coordinate the teaching of the subject with subjects taught by other trainers.
 Maintain records and control of different supplies of the section and for the proper utilization of the facilities and equipment.
 Other duties assigned by Director and/or Supervisor
PERSONAL & PROFESSIONAL COMPETENCIES
 Vocational BS/MS degree in Computer Science, Engineering or a related subject.  Minimum four years of experience in Android development (including at least 2 years in Android development and 2 years in Android training).
 Updated knowledge and skills in IT Industry and expertise in mobile technology area are a must.
 Proved experience at freelancing sites such as: Upwork and Freelancer.
 Familiar with the Android SDK.
 Knowledge of SQLite, MySQL or similar database management system.
 Proven experience of training candidates on latest version of Android is a benefit.
 Familiar with Eclipse.
 Core Java (Require full knowledge of java) and XML.
 Android Development using Android Studio.
 Android UI Development.
 Experience in Adobe Photoshop, Adobe illustrator and info graphic skills is recommended.
 Experience in UI/UX.
 Experience in AdMob.
 Able to understand and explain a range of Enterprise Mobility Management security and Android platform security technologies.
 Ability to multitask and work in a fast paced environment.
 Strong time management skills and ability to meet deadlines.
 Computer literacy and proficiency in MS Office required.
 Excellent interpersonal and communication skills.
 Excellent written and verbal skills in English and Arabic.
CONDITIONS OF SERVICE
 Basic Salary: Lump Sum $4500  Contract Duration: Five months
 Other conditions of service and benefits may apply.
EQUIVALENCY
When the minimum requirements are not fully met, the Director of Human Resources; in consultation with the Director of UNRWA Operations, Gaza may exceptionally substitute part of the unmet requirements with a combination of relevant academic qualifications, additional professional training and progressive relevant work experience. NB: Work experience alone or formal qualifications with no relevant work experience are not considered an acceptable combination.
GENERAL INFORMATION
UNRWA is a United Nations organization whose staff are expected to uphold the highest standards of integrity, neutrality and impartiality. This includes respect for human rights, for diversity, and for non-violent means of dealing with all kinds of conflict. UNRWA staff are expected to uphold these values at all times, both at work and outside. Only persons who fully and unconditionally commit to these values should consider applying for UNRWA jobs. UNRWA is a non-smoking working environment.
UNRWA encourages applications from qualified and experienced women. It is Agency policy to give full consideration to disabled candidates whose disability does not militate against the effective performance of the duties of the post. Where there are two or more equally qualified candidates, selection preference will normally be given to internal candidates, Palestine Refugees and candidates of the under-represented gender. With their prior agreement, candidates who are approved as suitable for appointment but are not the selected candidate for this vacancy, will be placed on the Agency's roster of pre-approved candidates for a period of up to one year, and may be considered for future vacancies in the same position. The Agency maintains the discretion to fill future vacancies for this position from the roster without re-advertising the vacancy.
HOW TO APPLY
All applications (CV and required documents according to the advertisement) should be submitted personally to Mr. Mohammed El-Agha (Senior Instructor Commercial – KYTC) at Khan Yunis Training College in Khan Yunis City not later than 18 January 2017 or to be sent via email to: m.el-agha@unrwa.org , with subject line: VN- Mobile Applications Trainer (Android).