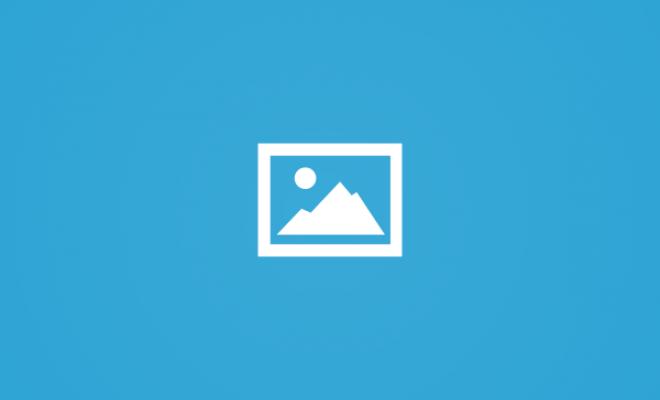 ob Title : FIELD COORDINATOR
Country & Base of posting : OCCUPIED PALESTINIAN TERRITORY, GAZA OFFICE 
Reports to : AREA MANAGER
Creation/Replacement : Replacement
General Information on the Mission
Context
GVC – Gruppo di Volontariato Civile, is a non-governmental, secular, and independent organization, founded in Bologna in 1971. We are active in international development aid projects with complex action strategies: from humanitarian aid to populations suffering from conflicts and natural disasters to reconstruction, hygiene, and food security; from rural development to education, to the protection of women's and children's rights.
In over forty years of activity, GVC has operated in all parts of the world, carrying out thousands of projects. We collaborate with public institutions, cultural associations, cooperatives, and Italian and European NGOs, organizing seminars, conferences, exhibits and festivals, laboratories in school and training courses for teachers. We produce educational materials and carry out communication activities on sensitive issues such as differences, human rights, women's issues, sustainable trade, and biodiversity.
BACKGROUND: since 1967, occupation and political stagnation have directly affected the socio-economic situation of the Palestinian population in the West Bank. The movement restrictions policy are severely limiting Palestinians' access to essential services and markets, and leading to serious and negative impact upon all aspects of their lives, and mainly their livelihoods. 
Palestine is a sui generis case for aid delivery and cooperation, due notably to the occupation and the fragmentation of the territory. Efficiency and performance of development cooperation continue to be challenged by the Israeli occupation of Palestine, in all sectors NGOs are involved in. Palestine is divided into the Gaza Strip (under the control of de facto authorities not recognised by the international community), East Jerusalem (a de facto annexation by Israel also not recognised) and the West Bank (over which the Palestinian Authority (PA) has entire control only on Area A, i.e. 18% of the West Bank). The PA has therefore only a very limited authority, both in terms of territory and legal jurisdiction.
The situation of the PA remains challenging, with the persistence of a systemic fiscal crisis and crisis of political legitimacy following the suspension of the Palestinian Legislative Council in 2007 and the absence of national elections subsequently. In July 2013 direct talks were resumed between Israelis and Palestinians in the context of the Middle East Peace Process with the ambitious aim of achieving -agreement on all final status issues within nine months. The failure of the peace talking and the operation "Protective Edge" leaded to a more tense escalation, for which international NGOs are challenged to respond with innovative and sustainable cooperation strategies. 
GVC's development strategy in the country
The consolidation of the PA institutional infrastructure open to foster democratic participation of civil society, through the improvement of representative processes and the implementation of specific effective tools to promote dialogue. These criteria should lead any kind of intervention, preparing both decentralized institution and civil society to better advocate for a final recognition of Palestinian statehood. 
GVC focuses strategically on 4 main sectors for its development program, namely:
-Food Security
-Local Development and Governance
-Integrate Water Resource Management  
-LRRD: Linking Relief, Rehabilitation and Development 
Job Description
Tasks and Responsibilities
The Field Coordinator main responsibilities are: to oversee, coordinate and consolidate the day to day running of Gaza office to ensure a smooth implementation of projects and operations' activities in order to achieve the desired results within the set time frames and efficiently utilizing the resources available. 
Specific responsibilities:
Under direct supervision of the Area Manager, performs a variety of functions and tasks in collaboration also with the Emergency and Development (Sector) Coordinators.
Representation
-To liaise and communicate with target communities and local authorities as appropriate and always according to input from the Area Manager.
-To provide the first level of conflict resolution and back-stopping in the target communities.
-To attend and follow up the WASH cluster meetings and any other cluster/working group meeting requested by the Area Manager and/or the Country Representative.
Office Management
-Preparation of weekly plans for the office staff;
-Coordination of logistic means for activities for the office;
-Assist in administrative tasks for the office
-Assist in tender preparation;
-Assist in coordinating and managing office staff;
-Assist in the implementation of the action plan, review achievement and constraints and provide feedback accordingly;
-Identify bottlenecks or problems at the field level, report them and advance possible solutions 
-Preparation of a weekly and monthly report on activities progress;
-Collect and analyse staff reports;
-Preparation of handover documents;
-Responsible for management of information related to GVC activities on the field.
-Responsible for collecting security information in a daily basis and to update the Area Manager about any concern/change in the situation.
Programme Development
-In charge of preparing the initial planning design of specific projects' activities and follow up the timeless and accuracy of the daily implementation of the activities and their budgets, agreed with the Area Manager and the dedicated Project Manager;
-Guarantee visibility measures (when appropriate) in close collaboration with GVC Advocacy and Communication officer;
-Follow up of monitoring indicators for GVC activities in close collaboration with GVC MEAL officers;
-Supporting in the identification and elaboration of new project proposals;
-Assist Area Manager and Sector Coordinators in preparing inception reports, workplans and regular donor progress and impact reports for the programme by providing the needed information;
-Preparation of the MOUs with stakeholders and/or communities; agreements with beneficiaries;
-Creation of project committees in the communities and with local Authorities;
-Coordination of all planned activities of the Projects in his/her area of intervention;
-Assure that the weekly plans of the field operation staff are accurately prepared, timely reported, and their implementation is consistent;
-Communicate permanently with target communities to explain the character of the programme, risks involved, possibilities, etc.
-Supporting in the Program and projects implementation.
Institutional Outputs
-Monthly Report
-Use of Online Calendar
-Minutes of meetings
-Individual Action Plan
-Monthly Project Workplan (in collaboration with Project Manager)
-Quarterly Monitoring and Evaluation Matrix (in collaboration with Project Manager)
-Timely deliverables according to Individual Action Plans
Report to
-The Field Coordinator reports periodically and according to agreed schedule to the Area Manager.
Accountable to
-The Field Coordinator is firstly accountable to the Area Manager and ultimately to the Country Representative.
Works in coordination with
-Emergency Coordinator
-Development Coordinator
-Area Manager
-Project Managers
-Technical Coordinator
Duty Station
Gaza City. 
Core and Functional Competences 
Required knowledge and skills
-Minimum university degree in subject areas of WASH, public health, social/environmental science or any relevant field.
-Minimum of 7 years' experience in the field
-Good knowledge about the WASH situation in the Gaza Strip.
-Proven experience in the projects coordination and management.
-Good knowledge of monitoring and evaluation.
-Knowledge of institutional donors and experience of proposals. 
-Previous experience with the international and local NGOs.
-Computer skills, in particular MS Word, MS Excel, MS Outlook, MS Project.
Required Personal Characteristics
-Ability to think strategically and conceptually and to translate these into concrete results.
-Ability to work under pressure.
-Ability to identify, initiate and maintain good relationships with partner organizations, donors and national authorities.
-Proven organizational skills and ability to effectively manage multiple tasks while fostering quality, team spirit and positive working relationships with colleagues.
-Fluency in written and spoken English and Arabic
-Demonstrates integrity by modeling the NGO values and ethical standards.
-Displays cultural, gender, religion, race, nationality and age sensitivity and adaptability, with qualities of patience, tact and diplomacy.
-Excellent communication skills and ability to properly represent GVC externally.
Application procedure
Interested candidates should send a cover letter and their updated CV to 
gvcpalestina@gvc-italia.org
Applications will be accepted up to and including the 6th of May 2016.
PLEASE indicate the reference FC-Gaza/1604 in all correspondence.
Only those candidates pre-selected for a test and an interview will be contacted.