Site Supervisor- jobs company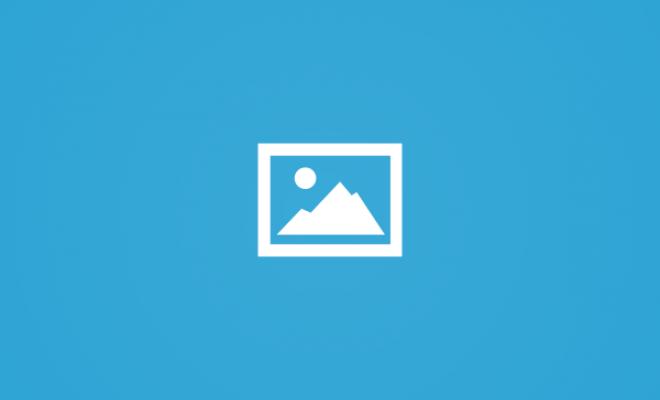 (POD), a charitable organization founded in Middle Area Governorate – Gaza Strip year 2000, licensed by the Palestinian Ministry of Interior (Registration No. 7040), and holds a work permit from the Ministry of Social Affairs since 2002. POD established its work guided by local and international freedom values; maintain human dignity and equal rights for all, without discrimination, and to devote to the culture of peace and non-violence as one of the key pillars for the success of development programs and the development of Palestinian society, along with working with all possible efforts to extend its work to all Palestinian areas and regions on the grounds and those that are in urgent need of all the services, and the development of charitable programs for development.
Catholic Relief Services CRS and (POD) implementing the activates with children and caregivers in Child Friendly Community Centers in (Middle area). they target children who live in the border areas, which affected from 2014 conflict. The aim of Child Friendly Community Centers is to provide a safe and structured space for children to regain a sense of normality by taking part in regular recreational and cultural activities. This also allows children to improve their emotional, resilience and psychological wellbeing. Activities might include games, life skills, health education, sports, music, art and drama. As well, the centers will target the caregivers of the children and provide them with PSS sessions in order to develop their resilience and wellbeing. POD is recruiting candidates for the following position; we welcome all applications from qualified and motivated men and women.
Position Title: Site Supervisor
Geographic Scope: Child Friendly Community Centers, Middle Area/ Candidates must be residents of the Middle Area and must prove this through official papers.
Period: 12 months with possibility of extension for 2 years.
Starting date: As soon as possible
Reports to:  CFCC Project Coordinator (Direct) and Executive Director (Indirect)
Supervisory Responsibilities: Animators.
Key Responsibilities:
-Supervise the daily registration of children by animators.
-Supervise the animators in the CFCCs locations and ensure that activities are implemented in an appropriate manner.
-Ensure a safe and CFCCs atmosphere in the Child Friendly Community Centre.
-Ensure that children feel comfortable, safe, and respected.
-Be a positive role model to the children.
-Ensure adherence to the Child Protection Policy and reporting procedures.
-High skills for intervention with children and the community in times of crisis and emergency.
-Ensure the participation of all groups of children, especially children who are the most vulnerable
-Ensure that equipment inventories are up to date and that replacement needs are highlighted.
-Ensure that health and safety regulations followed and that health and safety incidents are logged
-Assist the animators in solving problems arising in the CFCCs.
-Assist the animators in working with children to develop new, creative activities as appropriate.
-Assist the animators in planning weekly schedules.
-Assist the animators in conducting parents' and community meetings.
-Screen for and monitor protection needs and gaps in and around the CFCCs.
-Responsible for receiving feedback from the children and logging all feedback.
-Coordinating and networking with CBOs, local organizations and other actors.
-Compliance to the policies and regulations of the partner, CRS and Donor.
-Maintain strong relations with others CBOs.
-Take part in regular team meetings, program and staff meetings.
-Ensure proper documentation, record keeping of the project activities.
Position Requirements and Qualifications
Professional Qualifications
-Minimum Five years of working with children, supervising children Centers and community mobilization.
-Experience in working for NGOs on Development fields with a minimum of three years of relevant experience. Preferably on children projects.
-Strong cross-cultural skills and experience working with people from different ethnic/cultural backgrounds.
-Demonstrated capacities to establish and maintain strong, collaborative working relationships with donors, government officials, local organizations, communities and other stakeholders.
-Good writing and reporting skills.
-Able to prioritize work, multi-task, and meet deadlines.
-Proficiency in computer applications (MS Word, Excel)
Education
-University degree in Psychology, sociology, social service, education, childcare, or other experience of working with children.
Personal Competencies
-Demonstrated strengths in relationship management; able to work with diverse groups of people in multicultural, team-oriented environment
-Diplomacy, tact and negotiation skills
-Self-motivated and able to work without close supervision.
HOW TO APPLY
– Qualified candidates can submit the following documents to:
 
pod.cfcc.jobs@gmail.com
– Cover Letter (ca. 200 words)
–  the most recent CV including 3 professional contacts as references.
 
Kindly indicate the job title in the subject line of the email e.g.: Site Supervisor
Deadline for submitting applications 29/4/2017, no later than 4 p.m.
Only short-listed candidates will be contacted.